S-200 Series
Where form meets function
The Spitfire S-200 Series mid-range of stunning designer entrance doors, represent one of the most extensive ranges of aluminium residential entrance doors in the world.
These incredibly secure, stylish, contemporary designer doors have for over 20 years, established an unrivalled reputation with the most astute customers across the UK, Europe and Africa and east Asia.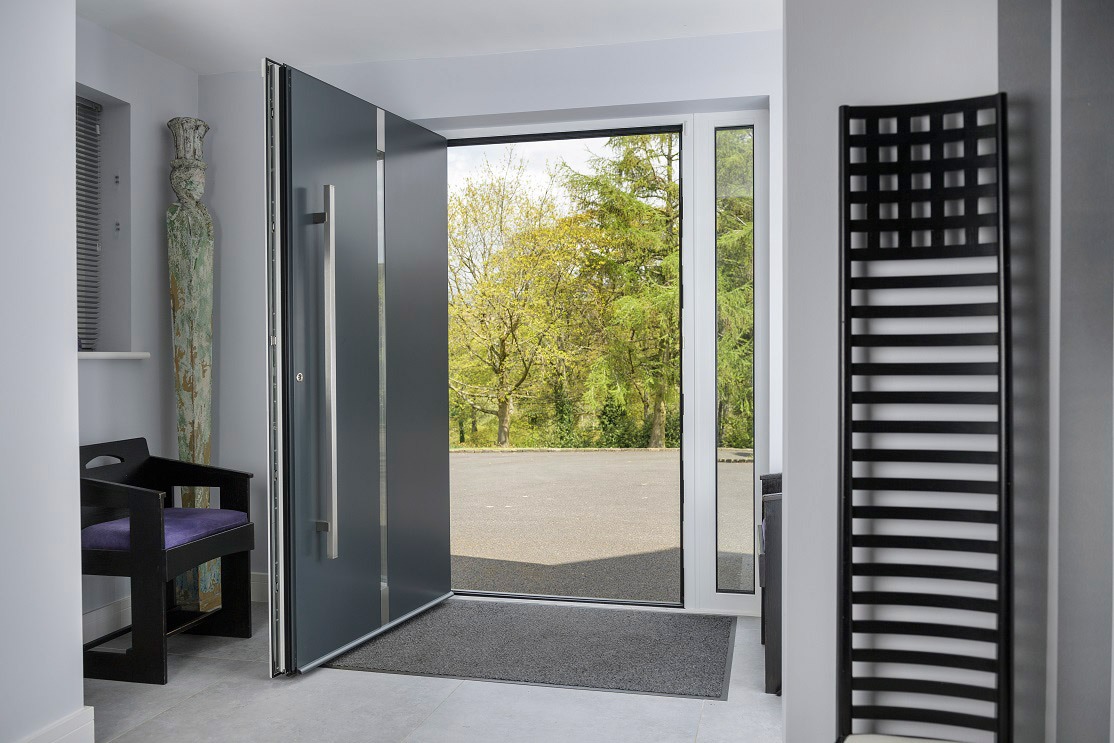 S-600 Pivot Series
An elegant turning point in the door design
Create a stunning first impression with the ultimate statement entrance door. Pivoting on two offset anchor points, the Pivot Series creates impressive entrances of imposing dimensions, extending to a remarkable 3 metres high and 2 metres wide.
With effortlessly stylish finishes ranging from wood to carbon fibre effects, beautiful glass inserts and recessed handles with built-in LEDs, they combine advanced mechanics with remarkable aesthetics.